Budleigh in North Raleigh Offers Stately Homes, Surrounding Beauty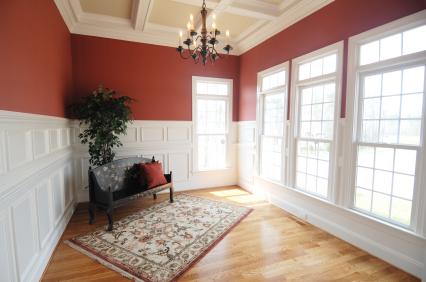 If there was one shining example of a neighborhood that boasts the kind of idyllic community setting that you see in the movies, it would be Budleigh.
This community, which is well-known for its tree-lined streets and its stately homes with plenty of character, is a home buyer's dream on the North Raleigh real estate market.
In this neighborhood, you need only travel a short distance to enjoy plenty of restaurants and shops. Here, you can rest assured that your children will attend some top-performing schools. And here, you can put down roots in one of the most gorgeous homes in North Raleigh.
The North Raleigh Real Estate You'll Find in Budleigh
Considered one of Raleigh's oldest and most established communities, this community features more than 400 homes. These homes span decades, with the oldest being built in the 1920s and the newest being built in the 2010s. A lot of these properties have been renovated over time, however, to reflect modern home buyer tastes.
These homes represent an array of home styles, although most are traditional. They sit on large lots with mature landscaping.
Conveniences Right Within Your Grasp in This Wake County Neighborhood
As previously mentioned, when you live in this beloved neighborhood, you're going to be conveniently close to I-440 as well as a number of other major thoroughfares.
This means that you can easily access such major shopping centers as Crabtree Valley Mall as well as plenty of shops and restaurants.
You'll also be just minutes away from RDU International Airport as well as downtown Raleigh.
Have a love for the outdoors? You need only drive a short distance to enjoy some of the area's best parks.
Happy to Help You Purchase a North Raleigh Home in Budleigh
Contact us, The Wolborsky Group, today to learn more about this desirable neighborhood in Wake County or to inquire about available Budleigh listings here. We can also tell you about recent home sales in this neighborhood to help you prepare for navigating the market.
Is It Time to List Your North Raleigh Home?
Then please contact us as well if you're already living here and you're interested in listing your home on the market. We can get you the price you want for your property by first offering you a free market value analysis on your home.

Sorry we are experiencing system issues. Please try again.