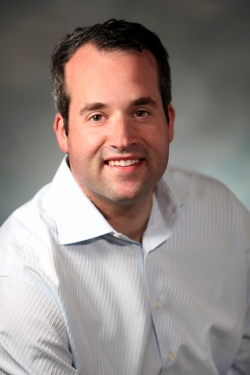 Address: 9212 Falls of Neuse Rd, Suite 111,
Raleigh, NC 27615
When you meet Brian Wolborsky for the first time, he looks you straight in the eye, shakes your hand firmly and gives you a smile that lets you know instantly: this is a real estate agent you can trust.
Maybe it's his enthusiasm for the Triangle! He's a Raleigh native and has lived here all his life except for an extended visit to Atlanta for college and a brief corporate career. Brian realized his time away from Raleigh really helped him see why Raleigh is such a great area to live in.
Perhaps it's his remarkable energy – he's a 24/7 kind of REALTOR® who hates to interrupt work for mere sleep – "life is too short to sleep all the time!" Or it might be his efficiency – he likes to get things done quickly and accurately; his desk is never cluttered by yesterday's work.
Most likely, though, you'll recognize that Brian truly cares about people. "I love people and I love helping them!" he says. "And I'll do whatever it takes to make my customers and clients happy."
As a second generation Triangle REALTOR®, Brian grew up steeped in the excitement of real estate. "I had the best teacher in the world!" he says of his mother, Phyllis Wolborsky. Using his vast familiar knowledge as a springboard, Brian drew on his extensive knowledge of the region to build his own real estate business. He is well respected by his peers and has earned rave reviews from satisfied clients. Most of his business comes via referral and word of mouth. Brian is a general brokerage agent, assisting buyers and sellers of existing homes as well as new houses. He has a special interest in new construction. Since 2002, he has marketed new homes for Broad Street Homes, a division of St. Lawrence Homes.
Brian is as passionate about real estate as he is about cheering on his beloved Georgia Bulldogs. Brian holds a degree in Communication from the University of Georgia. "Real estate changes lives," he says. While Brian deeply understands the seriousness of any real estate transaction, he prefers to handle them with a dose of good humor. "I like to have fun with it all, "he says with a twinkle in his eye. "I want to inject some humor wherever I can. It makes the whole process flow more smoothly."
If you would like to have a little fun while you buy or sell your next home (and get the job done right the first time), call Brian anytime, night or day. You'll have a direct line to one of the Triangle's hardest-working real estate movers and shakers!