Bedford Falls: A Stunning Neighborhood That Wants To Spoil You. Let It.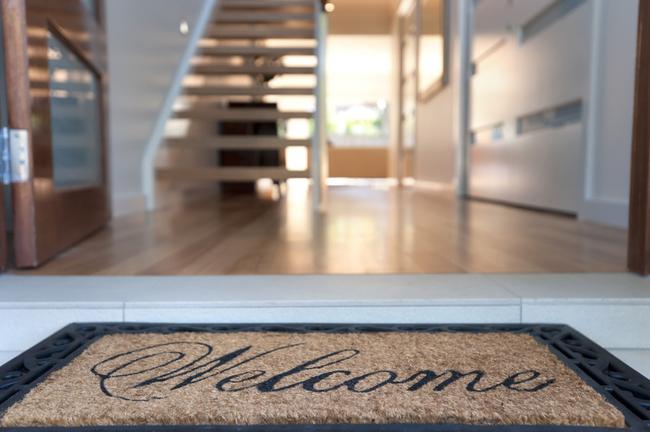 What are you looking for when you search for a Wake County home for sale? Maybe it's a huge floor plan with plenty of room to grow. Maybe it's all of the updated fixtures and luxury amenities, like granite counter tops and soaring ceilings. Or maybe it's close proximity to some of the best public schools in the region.
When you live in Bedford Falls, you can have all of those things and more!
This incredible community has been continuously recognized for its welcoming and inviting small town appeal. In fact, it has been named Community of the year three times by the North Carolina Home Builder's Association.
And just recently, it was recognized as one of America's 100 Best Master-Planned Communities for a second time!
Enjoy Luxury and Prestige When You Live in this Wake County Neighborhood
The properties in this community tend to represent a wide range of ages, styles and designs. And some homes are still even being built at Bedford!
Discover why so many people love living in Bedford Falls and what kind of lifestyle it can offer you.
Some of the builders you'll find in this community include Bedford Builder Group, 1st American Builders, Chesapeake Homes North Carolina, Charleston Builder Group and Drees Homes.
Townhomes in this community begin in the low $200s while single-family and custom homes in the neighborhood can be upwards of $1 million.
Find Something Fun to Do Everyday!
More than just a place to rest your head at night, however, Bedford Falls is a place to really enjoy a high quality of life.
Here you'll find a 25,000-square-foot retail and professional complex called The Shoppes at Bedford Square.
Meanwhile, a 10,000-square-foot day care facility adjacent to the shopping center makes life a little easier for parents.
And don't forget to check out all of the wonderful walking trails along tree-lined streets.
It's the perfect place to find peace after a long day at the office or to stop and have a wonderful conversation with your friends across the street.
Give Your Child an Award-Winning Education
What's more, your children will be served by some of the best public schools in the Wake County School District.
They are truly incredible! And of course, there are also a number of private schools in the area as well that are certainly worth checking out.
What Are You Waiting For? Move to Bedford Falls Today!
Located on 600 acres of land in North Raleigh, this community really does have it all!
If this sounds like a dream come true for you as a home buyer, then please take a moment to contact us today!
We would be more than happy to assist you with all of your home buying needs and will even take the time to tell you about the available listings for sale in this neighborhood. We'll also provide valuable and relevant information about recent home sales in the neighborhood.
List Your Wake County Home With Us!
And don't forget to connect with us as well if you're ready to list the Bedford Falls Home you already own. We would love to assist you to help make your home selling dream a reality by first helping you determine the market value of your home.

Sorry we are experiencing system issues. Please try again.